Post by Kentucky on Aug 19, 2019 21:54:41 GMT
The Scoop
This one's a bit of a mixmash, a bunch of agencies that don't fit into the other categories but aren't numerous enough to warrant their own category. With a primary focus on public safety, the IRS and the National Parks Service have been tacked on to the end as an added bonus. Remember, these are the
federales.
Nurses, paramedics, and other emergency response operatives will be detailed in the next job section. In this section, places like the CDC, FEMA, and the EPA are the main focus.
Special thanks to
Delta Green: Agent's Handbook
and
Delta Green: The Complex
for a lot of the following information. Without further ado, we'll begin with
the Centers for Disease Control and Prevention
, or
the CDC.
---
Centers for Disease Control and Prevention (CDC)
The CDC is the lead in American public health and it is at the forefront of preparing for disease outbreaks or health-related issues. Part of the Department of Health and Human Services, it coordinates with other health organizations, public and private. Its reputation makes it a world leader during health crises. It focuses on chronic and emerging diseases, disabilities, birth defects, workplace hazards, environmental health threats, and terrorism/contingency preparedness. It supports local and state health and law enforcement organizations to save lives and control emergencies. The CDC excels at providing any expertise needed. Their budget was around $7 billion in the current day.
Headquartered outside Atlanta, Georgia, the CDC offices and affiliated institutes specialize in different aspects of public health. One of the most high-profile is the Office of Infectious Disease, which houses the National Center for Emerging Zoonotic Infectious Diseases.
CDC Operatives
Employing around 15,000 people, there is a wide array of people at the CDC. Scientists, medical engineers, entomologists, epidemiologists, biologists, physicians, veterinarians, behavioral scientists, nurses, toxicologists, chemists, computer scientists, and statisticians. They analyze and contain infectious diseases, food-borne pathogens, chemical contamination, and other wide scale health risks.
Nearly all health and safety issues in the US are covered by the CDC. They may detain and medically examine anyone suspected of having certain contagious diseases. This authority applies to individuals arriving from foreign countries as well as individuals traveling from one state to another. If a situation is dangerous enough, CDC employees work with local authorities to quarantine an area. This is rare and incurs considerable scrutiny.
The Select Agents and Toxins Program gives the CDC the mandate to travel across the US and abroad to investigate the storage of rare or dangerous viruses, bacteria, and chemicals. CDC personnel from this program have the ability to suspend certain funding streams if necessary to secure cooperation. Most foreign health organizations value their association with the CDC and are eager to comply with the Select Program.
CDC personnel are expected to be flexible. They travel with personal protection equipment in dangerous events and even have portable laboratories and specialized research gear. Staff is mostly located in Atlanta and Washington, DC, so wait times for equipment and personnel can take days. They are rarely first responders. Even if the CDC learns of a threat, its Emergency Operations Center (EOC) must typically wait for a request by a local organization or another federal agency before deploying personnel. Deployments may be on an individual basis when a specific skill set is needed, or as part of a large team for a large scale response.
The CDC has a reputation as a repository for technically brilliant but socially difficult personnel. The CDC's cooperation with other organizations is on a case by case basis, so other agencies do not develop a significant history. Local police especially are the least likely to accept the CDC's authority.
CDC personnel are researchers at heart, even if they don't come from medical backgrounds. They are curious and enjoy the practical side of science. Budgets are substantial and because of the national security role, personnel can get approval for just about anything pertaining to their field. Pathogens workers have the opportunity to handle rare and dangerous stuff. People look to operatives for what to do next; they need to be resourceful and commanding when scientific issues come their way.
Example Professions

Office of Public Health Preparedness and Response -
The CDC's lead office in disaster preparedness. It provides funding and technical assistance to states and local governments to build and strengthen public health capabilities.
Emergency Operations Center -
The crisis response section of the Office of Public Health Preparedness and Response. Its experts can respond to an emergency in hours while formulating a broad strategy.
Office of Public Health Scientific Services -
This office researches, analyzes, and facilitates science standards to reduce the risk posed by diseases worldwide.
Public Health Service Commissioned Corps (PHSCC) -
A US uniformed service that employs commissioned offices who hold ranks and wear uniforms similar to the Navy's. Its experts provide public health services to the Coast Guard and to many poor and tribal areas. Hundreds are assigned to the CDC, including many in rapid deployment forces that can respond to a crisis in as little as 12 hours.
"Transparency is critical in public health and epidemics; laypeople become either effective force-multipliers or stubborn walls."
- T.K. Naliaka
---

Environmental Protection Agency (EPA)
The EPA protects America from the dark side of its industrialized lifestyle. They enforce national pollution standards, require companies to manage chemical risks, and respond to hazardous chemical releases and oil spills. Most transgressions do not catch the headlines, yet these smaller offenses form the bulk of the EPA's work. The EPA is well regarded by the majority of Americans, but many business leaders dislike its involvement in their affairs. Their budget is just over $8 billion in the current day.
The EPA is an independent agency not contained within a larger department. Its administrator is part of the Cabinet itself. Headquartered in multiple buildings in the Washington, DC area, it divides the US and its territories into ten regions. Each region operates with limited autonomy with a regional headquarters in a major city containing the bulk of the region's employees. The Criminal Investigation Division (CID) employs a separate, nationwide network of armed special agents who investigate federal environmental crimes.
EPA Operatives
Employing more than 15,000 scientists, inspectors, lawyers, office admins, emergency responders, remediation engineers, civil investigators, criminal investigators, financial auditors, and office bureaucrats, the EPA has a varied array of staff at their disposal. Employees involved with policy or enforcement undergo training to understand things like air quality management and watershed maintenance.
Officials have access to environmental compliance databases, legal research databases, geographic and GIS mapping data, corporate history data, property and and property tax records, chemical databases, and an online environmental library. The EPA's 200 CID agents receive training in firearms, nonlethal force, interviewing, processing crime scenes, crisis driving skills, environmental sampling, confined space entry training (for safely accessing locations like tunnels or ducts), and wearing protective clothing. Some CID agents gain additional training in firearm repair, undercover recording gear, imaging, and searching the contents of computers and computer systems.
The EPA's laws regulate pollution of air, water, soil, and groundwater. The EPA can take either federal criminal prosecution, civil lawsuits, and administrative lawsuits. The EPA can also seek civil or criminal search warrants to enter private property. CID special agents focus on knowing and willful violations of environmental laws. They often investigate false statements, forged documents, obstructions of justice, wire fraud, mail fraud, conspiracies, and
RICO
crimes (organized racketeering).
EPA agents travel around the country, investigate out of sight issues, and produce obscure search warrants, all while maintaining a sense of productive amicability with local authorities. Inspectors travel their regions to determine compliance. Scientists, emergency responders, and remediation engineers visit spills or hazardous sites to take samples and monitor surveillance equipment. CID agents interview witnesses and gather evidence to build prosecutions.
Most employees work from their regional headquarters. Some smaller facilities are scattered about, employed by first responders and laboratories. The CID divides the US into areas, each under jurisdiction of an Area Office in a major city. An Area Office contains five or more CID agents, support staff, and sometimes a few EPA criminal attorneys. It may also include a consulting inspector along with the special agent in charge. Each area also contains Resident Offices in major cities, each staffed by up to five CID agents. One of these agents is the resident agent in charge. EPA officials work on limited budgets that are closely monitored.
The EPA maintains a positive relationship with the other agencies. They disburse funds to subsidize state and county environmental agencies, giving them considerable sway. The CID does not often interact with local police beyond notification of federal search warrants or requesting help to control access to a warrant site. Other agencies see the CID as resourceful and possessing unique skills and usually help when asked.
EPA employees, of course, care about the environment. There's more money in other agencies, but the EPA is what they want to do. There is a shared sense of
purpose.
Emergency responders, remediation engineers, and inspectors travel one or two days a week. Otherwise, they mostly spend their days in an office. They write and review documents, spend entirely too much time in front of a computer or on the phone, and meet with enforcement teams and polluters. Even the CID isn't as intense as some law enforcement agencies. Most agents have a life outside of their career.
CID agents are outside the office as much as behind a desk. Environmental crimes can be extremely technical so they work closely with lawyers and scientists to build cases. When they convict someone after years of gathering evidence, they have the satisfaction of knowing they nailed someone who was bad for the whole community.
Example Professions

Office of Criminal Enforcement, Forensics and Training (OCEFT) -
Contains the CID as well as the National Enforcement Investigations Center (NEIC). OCEFT is responsible for criminal law enforcement and environmental forensics.
Regional Office Specialist -
Regional offices and inspectors, emergency response personnel, and remediation engineers to trouble sites.
"When the last tree is cut and the last fish killed, the last river poisoned, then you will see that you can't eat money."
- John May,
The Greenpeace Story

---
The Federal Emergency Management Agency (FEMA)
FEMA's primary purpose is to coordinate disaster response within the United States, especially when the crisis overwhelms the resources of local and state authorities. Part of the Department of Homeland Security, FEMA ensures that first responders are trained and equipped to deal with natural disasters and the use of weapons of mass destruction. Their budget is $10.4 billion in the current day.
FEMA's personnel constantly fluctuates. It is small in absence of crisis, but grows when disaster strikes. This surge happens regionally, so a disaster on the East Coast sees it increase dramatically there with little change elsewhere. More than half of their 10,000 personnel are reservists. FEMA divides the country into ten regions. Regions are offices in their own right and are coupled with functional offices in the bureaucratic structure. Among them are the Office of Response and Recovery, the Field Operations Directorate, the Response Directorate, the Logistics Directorate, the Response Directorate, the Office of Protection and Natural Preparedness, and the National Preparedness Directorate.
FEMA Operatives
The core operational unit is the National Disaster Medical System (NDMS). NDMS' specialized teams include doctors, nurses, and pharmacists to provide medical care to disaster victims. NDMS' Rapid Deployment Force (RDF) teams are composed of officers of the United States Public Health Service Commissioned Corps. RDF personnel are expected to be the first on site once a disaster is declared, often prepositioning anticipated events. Disaster Medical Assistance Teams (DMAT) provide mobile medical care and are typically made up of doctors and paramedics. Also in the NDMS are National Nursing Response Teams (NNRT), National Pharmacy Response Teams (NPRT), Veterinary Medical Assistance Teams (VMAT), Disaster Mortuary Operational Response Teams (DMORT), and National Medical Response Teams (NMRT).
They also maintain an Urban Search and Rescue Task Force (US&R) and a Mobile Emergency Response Support (MERS) team. Both are on call to deploy within 24 hours to provide communications or rescue victims. FEMA maintains reservists who are trained to help in disaster mitigation but only employed during a crisis. Most reservists are working and middle-class workers who see the program as a way to augment their income.
FEMA's emergency response is based on small teams such as the NDMS and US&R. Funding is difficult to come by, outside of an emergency. Exceptions are training opportunities of course, but these are still regulated to some degree. During a crisis, oversight breaks down. Initiative and professionalism is relied on here as said oversight is impossible.
Logistical failures and conspiracy theories often put FEMA at odds with the public and Congress. Expectations are sky high at the most difficult times. When FEMA does well, few pay attention. When it fails, it is called to account.
FEMA's core are a bunch of do-gooders and ordinary people looking for a stable job. Morale stays high and employees are motivated despite criticisms. They are sent into serious crises and utilize their skills best when law and order have failed. They rely on their teams and they need to be stable and calm in the wake of disaster. They train local and state officials on disaster preparation and advises them on dealing with contingencies. Most work is mundane. Insurance packages or program management for grants are common, paperwork and the like making things quiet. Practicality is the watchword. This has led to some serious critiques, FEMA being painted as tone-deaf to communities it is trying to help.
Example Professions

Urban Search and Rescure (US&R) -
US&R involves the location, rescue, and medical support of trapped individuals. Structural collapse is most often the cause, but transportation, mine, and trench accidents are also common.
Office of Mitigation Insurance (OMI) -
Mitigation programs focus on building financial resources to prepare for and recover from disasters.
National Disaster Medical System's Rapid Deployment Force (NDMS/RDF) -
The RDF's medical personnel focus on field trauma in disaster environments.
"Disaster is a natural part of my evolution toward tragedy and dissolution."
- Chuck Palahniuk,
Fight Club

---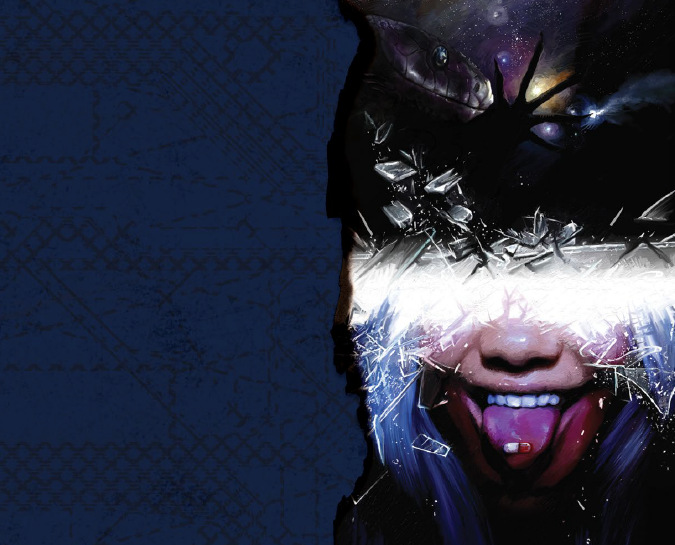 The National Park Service (NPS)
The National Park Service manages all national parks, many national monuments and a number of other conservation and historical properties. The agency employs just under 30,000 people from a broad range of backgrounds, including scientists, archaeologists, historians, park rangers, and specialized firefighters. Their budget is around $3 billion, with an estimated $12 billion maintenance backlog.
Headquartered in Washington, DC, NPS is administered within the Department of Interior along with the Bureau of Indian Affairs, the US Forestry Service, the Bureau of Land Management, and the US Fish and Wildlife Service. A number of deputy directors sent within the NPS, including those for Congressional and External Relations, Management and Administration, and Operations. Within Operations are the Natural Resource Stewardship and Science Directorate, the Park Planning Directorate, Facilities and Lands, Visitors and Resource Protection, and the Interpretation, Education, and Volunteers Directorates. Offices cover geographical areas of functional issues. Independent offices include the Alaska, Intermountain, Midwest, National Capital, Northeast, Pacific West and Southeast Regional Offices.
NPS Operatives
Architects, police, historians, scientists, firefighters, support staff, and administrative personnel are all under employ by the NPS. The historian like employees are there in order to help preserve locations or items of significance.
Park Ranger is a broad term. They are responsible for protecting state and national parks; the natural resources, ecosystems, and wildlife within them, and the people who visit them. They serve as law enforcement officers, environmental experts, and public facing historians. Although some perform law enforcement duties, the varied environments they work require competency in a variety of safety skills. The Investigative Services Branch (ISB) employs federal agents who focus on long-term of complex crimes committed on NPS land.
Wildland firefighter within the NPS contain and suppress major fires. Crews are designated by skill between Type 1 (the most experienced), Type 2, and Type 3. Each crew consists of 18 to 20 personnel. Type 1 Crews include Helitack crews, which deploy via helicopter to gain early control of a wildfire. They are supported by helicopters to lift roads, redeploy teams, and drop water and other fire retardants. The famed Smokejumpers (a Type 1 crew) do not normally work for NPS, but are loaned from the National Forestry Service or the Bureau of Land Management during emergencies.
NPS charged with a dual role of preserving the ecological and historical integrity while also making those locations available and accessible to the public. There are near 60 national parks, but the NPS manages over 400 entities that include monuments, battlefields, historic sites, and special wilderness preserves. This includes areas within American territories.
There is a considerable amount of autonomy. They are expected to keep within their disciplines and travel to conferences and symposiums. They travel overseas as speakers or as advisors to foreign governments and conservation societies. International technical assistance projects focus primarily on counties in close proximity to the US, such as Mexico, the Caribbean, Russia, and Canada.
Firefighter crews are deployed for months at a time. Their living conditions on assignments can be primitive. Daily work shifts can average sixteen hours, sometimes extending to 48-64 hours. Sleep deprivation and exhaustion are common.
NPS jobs don't happen by chance. They are very specific and coveted career paths. People who like the outdoors enjoy working at NPS. Computers and archives have their place, but that's not why people seek this career. NPS operatives are meticulous, with a sense of propriety. Ownership and parochialism reside within the employees. The firefighters are the best of the best, mortality a very real threat in their jobs. Teamwork is highly important and the demands are intense. Stable family lives are not possible for NPS firefighters.
Fewer than 40 ISB agents cover the entire US. There are more Protection Rangers and Park Police, but even their numbers are paltry compared to the FBI or the Marshals. There's a dearth of resources. There is no extensive IT or forensics support. There is little chance for reinforcements. NPS operatives are apart of a scrappy service where they do it all.
Example Professions

Park Ranger -
Park Rangers are the front lines for NPS. They are expected to be jacks of all trades when it comes to law enforcement and security.
Interpretive Ranger -
Also called Cultural Rangers, they are public-facing rangers who spend equal times educating the public and protecting their site.
Biological Resources Division (BRD) -
BRD's biological scientists and ecologists preserve the natural splendor of the national park system. BRD also uses its practical expertise to advise policy makers on how best to preserve history and natural locations.
Wildland Fire Division -
NPS fire management includes hand crews, wildland fire modules, engine and helitack crews, as well as the elite hotshot firefighters.
Federal Archaeology Program -
Federal archaeologists identify undiscovered locations or items of significance and preserve or restore historical artifacts and locations.
"And this is what happened, ands this is why the caribou and the wolf are one; for the caribou feeds the wolf, but it is the wolf that keeps the caribou strong."
- Farley Mowat
---
The Internal Revenue Service (IRS)
The Internal Revenue Service (IRS) resides within the Department of the Treasury and administers and enforces US federal tax laws. By collecting more than $3 trillion in taxes and enforcing tax laws, the IRS administers primary sources of income for the United States government. The IRS also maintains an investigative and law enforcement division that identifies and prosecutes people who violate the tax code. Their budget is just under $12 billion in the modern day.
The IRS is headquartered in Washington, DC. Most of its functions are computer-based digital services which are handled in a special annex in Maryland. The IRS functions under four major operating divisions; the Large Business & International (LB&I) division, Small Business/Self-Employed (SB/SE), Wage and Investment (W&I), Tax Exempt & Government Entities (TE/GE), and Criminal Investigation (CI). There is also the Office Of Professional Responsibility (OPR), which doesn't fit anywhere else.
The Criminal Investigation Division is made up of three interdependent programs; Legal Source Tax Crimes, Illegal Source Financial Crimes, and Narcotics Related and Counterterrorism Financial Crimes. Along with traditional agents, CI employs specially-trained and educated tax lawyers and prosecutors to bring their cases before a grand jury. The conviction rate for CI is quite high.
IRS Operatives
Most employees are support staff, bureaucrats, financial analysts, program managers, accountants, and computer specialists. CI special agents fill a unique niche, having a certain patience and analytical ability to wade through paper and computerized financial records. Due to increased automatic, CI special agents use forensic technology to recover encrypted, erased, or hidden electronic data.
The organization monitors and investigates financial transactions that occur within the US and its territories. They can request a considerable amount of information and records from those under scrutiny. Entities that do not provide the required documentation face fines or jail time. The Criminal Investigation Division combats tax fraud, money laundering, and currency crime violations.
Americans hate the IRS. Most see it as a necessary evil. Some see it as an active evil, as an attempt to steal with money. They are a frequent scapegoat for politicians. Their funding is cut often, as cost savings there are unlikely to elicit backlash from the public.
Most of the IRS is good, despite the reputation. They have a clear mission, well-defined roles, and a reasonable work day (outside of tax season). They foster risk-averse decision making in its employees, partly because the organization offers a good benefits package, good wages, and secure positions, but also because there is rarely a push for innovation. It is not a very ambitious job.
CI agents are a special breed. They are smart, patient, and detail-oriented. They are comfortable with arcane rules of obscure tax regulations. They have a meaningful understanding of accounting, digital forensics, and navigating bureaucracy in a way that most other law enforcement officers cannot fathom. They focus on computers. When serving a warrant, they blow right past the suspect to grab their computer before they can encrypt or erase data. Better yet, they have likely mined the computer in advance.
Their badge strikes fear into everyone. FBI and Marshals engender awe; the IRS gives fear and confusion. Most Americans don't know the IRS has a law enforcement arm. There is inevitably panic, even in otherwise upstanding individuals. The CI has the highest conviction rate of any federal law enforcement body, after all.
Example Professions

Criminal Investigation Division (CI) -
While other agencies share jurisdiction for money laundering and some bank violations, the IRS is the only federal agency that can investigate potential criminal violations of tax law. CI work is largely electronic and computer-based.
Office of Professional Responsibility (OPR) -
OPR ensures that all tax practitioners adhere to professional standards and follow the law. When someone is found violating tax law, OPR professionals help the investigation.
"Death, taxes and childbirth! There's never any convenient time for any of them." - Margaret Mitchell, Gone with the Wind