Post by Kentucky on Aug 14, 2019 21:11:58 GMT
The Scoop
This section is dedicated to those agencies that watch you in your home, wiretap cellphones, watch potential terrorists, and watch enemies from tinted windows. They're dedicated to defense and diplomacy, often going overseas to complete their missions. Welcome to the world of Intelligence and Diplomacy.
A large part of intelligence communities and the federal government as a whole is security
clearance.
Also called "classifications," clearance levels dictate what employees can read, watch, and do in part with their job requirements. This is an expression of trust. There is a certain sense of responsibility attached to clearance levels; don't overstep your boundaries. Employees must agree to a background check, where (usually) FBI agents question friends, family, and neighbors and investigate the employee's criminal/financial history. Anything in their history that could be used as blackmail material can be enough to prevent the clearance; this includes serious debt and certain sexual proclivities. Now, simply viewing restricted materials if you have no clearance isn't illegal. People with clearance improperly sharing said materials or viewing higher up materials can lead to some serious consequences. Restricted documents are to be labeled as follows;
UNCLASSIFIED (U):
No handling required. Harmless if released to public, may already be public knowledge.
SENSITIVE BUT UNCLASSIFIED (SBU):
Meant to stay within the government but may be accessed over the Internet. This may be embarrassing or could point to more heavily controlled information. This is most government and diplomatic work.
PERSONALLY IDENTIFIABLE INFORMATION (PII):
Includes unclassified but potentially damaging data; Social Security Numbers, home addresses, marital statuses, credit statuses, the names of family members, and anything else that could be used to punish or extort an American. This does not apply to non-Americans (within the US).
CONFIDENTIAL (C):
The most common designation and the lowest level that requires clearance. Dangerous if released to the public, but not a threat to national security. This must be processed only on encrypted computers which do not have access to the Internet and only occasional access to employee intranets. Uncleared personnel in Controlled Access Areas (CAAs, where they keep said computers) must have an escort.
SECRET (S):
Significant threats to the US, its allies, and friendly personnel.
TOP SECRET (TS):
The highest level of clearance. State secrets and information that must be handled with extreme care are located here. Most materials generated by the intelligence and counterterrorism communities require this clearance.
FURTHER:
Many agencies have special classifications that excel even Top Secrets. There are plenty of designations that you or I will never know about in the world; maybe DELTA GREEN sits firmly in this designation. Perhaps DELTA GREEN is locked firmly away from the US government, a secret to even the President of the United States. Perhaps DELTA GREEN never even existed at all...
Special thanks to the
Delta Green: Agent's Handbook
and
Delta Green: The Complex
for information on the following agencies. Without further ado, we begin with the spookiest of the agencies; the Central Intelligence Agency, or the CIA.
---
The Central Intelligence Agency (CIA)
This is the largest and the best-funded civilian intelligence service of the US government. Tasked with gathering, processing, and analyzing information from around the world, it also targets paramilitary action and counterterrorism. Cyber warfare is another facet of the agency's abilities. They are focused on overseas intelligence gathering and have little domestic collection. The CIA's budget is approximately $15 billion in the current day. Likely, there is more due to black-book funding.

The headquarters are located in Langley, Virginia. The CIA's Executive Office heads five other divisions; the Directorate of Digital Innovation, the Directorate of Analysis, the Directorate of Operations, the Directorate of Support, and the Directorate of Science and Technology. The Directorate of Analysis (DA) creates reports on key foreign personnel and issues based on other directorates. They employ directly out of university or graduate programs and commonly have legal, arts, and science backgrounds. They house the large Information Operations Center's Analysis Group (IOC/AG), which performs clandestine cyberattacks on enemies of the United States.

The Directorate of Operations (DO) has subdirectorates that cover contacts, paramilitary missions, psyops, counterintelligence, counternarcotics, and other clandestine programs. The Special Activities Division (SAD) falls under the DO. Within SAD are the Special Operations Group (SAD/SOG) for paramilitary operations and Political Action Group (SAD/PAG) for clandestine and subversive political action. SOG performs raids, ambushes, sabotage, targeted killings, and unconventional warfare. SOG also trains guerilla and military units of other countries. The Political Action Group conducts psychological warfare, covert political influence, and destabilization operations.

The Directorate of Science and Technology (DS&T) develops and implements technology to support intelligence collection efforts. It mostly focuses on electronic and imagery collection, it was also home to Cold War-era parapsychology research into remote viewing and experimented with drugs and hypnosis to control information and aid interrogations. Finally, the Directorate of Support provides logistical and bureaucratic support for the rest of the agency, and the Directorate of Digital Innovation develops cyber tradecraft for the CIA's personnel.

CIA Operatives

CIA applicants must go through a battery of tests and interviews, submit to a background check, and pass a Top Secret security clearance. A reliance on polygraphs to weed out potential liabilities. World travel, foreign language experience, and a strong educational performance are required assets. The end result is a pool of employees who are smart, motivated, and personally stable. They tend towards homogeneity; most recruits come from well-educated, middle class and upper middle class suburban backgrounds. Training for most DI personnel is broad but rarely deep, since their intelligence and resourcefulness is expected to fill gaps. The exceptions are technical specialists. DS&T personnel usually have computer, technical, and engineering backgrounds and do not need much training.

DO personnel who handle recruiting assets and field debriefings are known as case officers. Training is rigorous and involves tradecraft classes to teach espionage. The best agents are charismatic and personable across cultures. Likability is an important trait for the job. Case officers are trained in self-defense and a variety of weapons. SAD operatives are selected from within the CIA's ranks and from the military, particularly SOCOM. They operate in hostile environments under extreme stress and their career length is among the shortest in the CIA. SAD's political action case officers are also specially selected and go through extensive training.

The CIA's focus is outside of the US. They need to pursue targets, recruit assets, and collect intelligence. Sometimes, this takes them back to the US. The clandestine nature of the CIA means that most official and bureaucratic boundaries can be effectively ignored. They do not carry badges and operate to avoid unwanted attention.

Officers are deployed for three primary reasons; to support other federal agencies, to pursue a target, or to gather intelligence. Support of other agencies and gathering intelligence rarely involve violence. DA and DS&T personnel are the ones usually sent to help, while gathering intelligence is handled by DO or DS&T personnel. The CIA maintains small offices throughout the world, most focusing on data collection through electronics. They are staffed by DA and DS&T personnel. To maintain cover, these offices are often attached to other agencies' infrastructure such as embassies or FBI field offices. The CIA lead in these branch offices is called the station chief.

Operatives usually take on covert identities. To help provide cover, the CIA maintains shell organizations embedded within the bureaucratic structures of other agencies. The CIA also embeds its operatives in other agencies, often training side by side. They are provided with logical cover stories and background materials such as fake identification. The need to maintain secrecy and professional distance from all but the most friendly of agencies means the CIA gives its deployed personnel their own equipment. However, not everything is secret.

Agency personnel, with permission, can be declared. Declared personnel may tell people they are employed by the CIA. If not declared, CIA officers may reveal their employment only to those with Top Secret or higher clearance. Sometimes, close family members know their permission; to the rest of the world, they're just another bureaucrat.

SAD officers look more like traditional SOCOM and often cooperate closely with the units assigned to actual SOCOM. They have little support on missions. Their resources are constrained only by logistics and the potential for plausible deniability. Before an operation begins, SAD paramilitary officers and political action officers can access a wide range of weapons, communications gear, survival gear, and technical equipment. Resupply is more problematic, so SAD operatives select versatile and durable equipment. SAD personnel operate in small teams, typically made up of no more than six operatives. They are trained to misdirect hostile interrogations, resist torture, and handle the most stressful and difficult mental challenges. Stress disorders still plague the clandestine services, however.

No on trusts the CIA. Their reputation for torture during the War on Terror only raises further suspicions of its motives and methods. They do not cooperate well with other clandestine direct action groups, particularly SOCOM. This does not affect individual and unit cooperation usually, but it means the CIA is often reluctant to provide special activities personnel to SOCOM actions without considerable consideration.

CIA operatives are usually the smartest people in the room. If they aren't, they act as if they are. They work for an organization that is even more selective than SOCOM. They use a unique blend of black-book budget, kinetic operations, and superior knowledge to protect the US. They are accountable to their superiors and nobody else. They give the Agency everything; say goodbye to personal life. They never talk about their job, and telling acquaintances can compromise their cover. Their family might know who they work for, but not what they did at the office. They go out of their way to avoid uncomfortable questions; their real friends are within the Agency, people they can actually be themselves with in an insular society. This is even more pronounced for the Special Activities Directorate.

Office work is often indistinguishable from other work. They have data entry professionals, janitors, legal advisors, secretaries, and all the other professions that make a large bureaucracy go. But, even the off-site recycle collections crews have to be cleared to come onto campus. DA and DS&T workers sit in cubicles and write reports or work in a lab. While working, they stay on campus or in a field office in a controlled environment. Only occasionally do they go onto the field to augment understanding of a particular issue or area. Case officers have things a bit better. They are expected to get out into society, they are measured by the intelligence they gather and the value of the assets they retrieve. They need to be paranoid but they need to hide it well. If their real mission is uncovered, their career could end or they could be killed. This is typically very bad. When a case officer finds a likely asset, recruitment is based on the MICE principle; money, ideology, compromise, or ego. In all cases, trust is key. A willing asset is usually the best source of information.


Example Professions

Directorate of Operations (DO) Clandestine Service - Develop human assets to gather useful intelligence and occasionally are called upon to act on that intelligence.

Special Activities Division Special Operations Group (SAD/SOG) - The SOG is the CIA's elite paramilitary unit. SOG is deployed to undermine the plans of the US's enemies before they come to fruition. SOG performs demolition, destabilization, and extraction/rendition missions. It acts clandestinely in concert with special operations forces.

Special Activities Division Political Action Group (SAD/PAG) - Work in foreign countries to "nudge" their key government personnel towards decisions that benefit the US. The PAG has deep propaganda experience and often use open media sources to influence decision-makers and popular opinion. The PAG specializes in gathering intelligence to use against anti-US personalities.

Directorate of Analysis - DA Subject Matter Analysts gather and analyze intelligence and report on their findings. DA reports are read by leaders and policymakers including the President. Some analysts work in embassies overseas to support CIA operations, but most work at CIA headquarters in Langley.
"It's a fact—everyone is ignorant in some way or another. Ignorance is our deepest secret. And it is one of the scariest things out there, because those of us who are most ignorant are also the ones who often don't know it or don't want to admit it."
- Vera Nazarian,
The Perpetual Calendar of Inspiration
---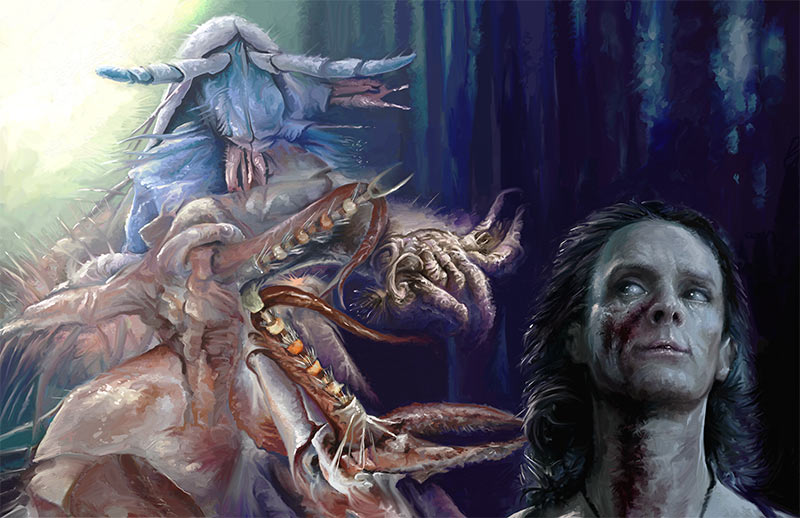 The Department of State (DOS)
The Department of State is the lead US agency on foreign policy and technically the senior most federal agency in the executive branch. Foreign Service Officers (FSOs) are typically smart and creative problem solvers. As diplomats, their status opens doors and grants them significant leeway. Diplomats have plausible reasons to travel anywhere with their passports. Diplomatic Security (DS) agents have some of the widest latitude to travel and make arrests of any law enforcement officer. As the senior law enforcement representative in an embassy, a DS agent often makes arrests on behalf of other US law enforcement agencies. The DOS' budget is almost $67 billion in the current day.
More than 250 DOS posts around the world maintain relations with nearly every country and international organization. About 68,000 diplomatic, professional, technical, and administrative employees work for the DOS in a large and complex bureaucracy. About 5,000 of those are in diplomatic positions, including generalists, diplomatic security, and specialists. There are multiple agents; Foreign Service Officers (diplomats), Civil Service, Foreign Commercial Service, Foreign Agricultural Service, Marine Security Guards, Diplomatic Security Service, and more.
Regional bureaus focus on geographic areas such as the Western Hemisphere, Europe, or Africa. Functional bureaus fulfill specific roles, such as human rights, anti-narcotics, anti-piracy, or political-military. The senior bureau is Political Affairs. Others include Economic Growth, Energy and Environmental Affairs, Security (diplomatic security), Consular Affairs (visas, passports, and American citizen services), Public Diplomacy, Arms Control and International Security Affairs, Democracy and Human Rights, and special officers to address other areas of interest.
DOS Operatives
Employees are assigned to diplomatic missions to represent America. They analyze trends, adjudicate visas, and respond to the needs of American citizens abroad. Embassies and consulates are staffed with two different types of FSOs known as generalists and specialists. Generalists fill most policy and support positions. Most leadership positions in embassies and consulates are held by generalists. FSO specialists are hired for specific skill sets, such as information technology, accounting, or human resources. Applicants must pass tests to evaluate their resourcefulness, skills, and intelligence. All FSOs must qualify for top secret clearance, and many speak two or more foreign languages.
The Diplomatic Security Service (DS or DSS) is the law enforcement arm. A DS office in an embassy is called a regional security office (RSO). In most cases its special agents at an embassy take the lead on US law enforcement issues in the host country. DS agents are responsible for the security of the embassies, consulates, and personnel. DS operates field offices in most large US cities, where agents conduct passport fraud investigations and other crimes related to international travel. Domestically, the Civil Service (CS) conducts capital based and long term foreign policy initiatives, as well as providing institutional knowledge and expertise to the missions abroad. Unlike the Foreign Service, civil servants don't rotate from their positions often. They include technical or policy experts, as well as specialists in human rights, negotiations, security, and international law.
The core mission of the DOS is to promote US objectives and interests in the world. FSOs are the authority on their host countries; political and economic officers handle high policy issues such as economic engagement, high-profile sales by American companies, human rights, and security cooperation. In foreign countries, the ambassador is usually the ranking US government official and is responsible for all executive branch personnel in that country.
According to the Geneva Conventions, diplomats carrying classified or sensitive material and traveling with a diplomatic passport can refuse to allow their bags to be searched. Invoking that privilege can draw attention and hostility from security personnel, so it must be used sparingly. Junior FSOs have little leeway with budget. They do not travel except in support of important fact-finding missions or in support of an embassy or consulate's higher-ranking FSO. High ranking FSOs head embassy or consulate offices. They have a lot of leeway on travel and budget, however, their travel budgets are often meager. The majority of domestic DOS positions are in Washington, DC and New York (at the United Nations).
Diplomats are legends in one way; their massive egos. Overseas, dealing with fellow diplomats, this isn't often a problem. FSOs can rub sister agencies and domestic organizations the wrong way. Military and law enforcement officers often see diplomats as pampered and weak-willed - especially when diplomats object to proposed military, paramilitary, or law enforcement operations abroad.
Diplomats are adaptable and intelligent. It takes a lot to faze them. Junior officers are thrown into complex assignments with little or no training and premature graying is a common incident. They are confident; especially that few people understand what they do. Everyone knows what a diplomat is, but nobody knows what they work on. This is used to their advantage. Political and economic specialists get the best information and analysis possible as quickly as possible. They are expected to predict international politics and economics. They get the best inside information with rapport. Bribes aren't allowed, so talking over lunch or dinner are the best tools for building relationships.
DS agents have one foot in diplomacy and the other in law enforcement. Most are both FSOs and special agents, but they act more like FBI than diplomats. They transition from an array of cultures; foreign and domestic civilian life to international diplomacy to getting into the mud with the DEA or US Marshals Service. They cooperate with Marine Security Guards. After that, they have to go to a fancy ball dressed in a tuxedo then get into full tactical gear to arrest a dangerous fugitive. DS agents posted domestically bounce between VIP protective details, investigating passport fraud, tracking and assessing threats to high-profile individuals from foreign entities, and cooperating with other law enforcement agencies.
Example Professions

Western Hemisphere Affairs Regional Bureau (WHA) -
Regional bureaus are where many FSOs work when posted to HQ. Other bureaus specialize in Europe and Russia (EUR), Middle East and North Africa (NEA), South and Central Asia (SCA), Africa (AF), or East Asia and the Pacific (EAP).
Bureau of Diplomatic Security -
DS protects VIPs, investigates fraud, conducts security investigations, and protects American personnel and facilities abroad. Most DSS special agents are jointly Foreign Service Officers and law enforcement officers.
Diplomatic Courier Service -
Transport and secure sensitive information and papers around the world. Per the Geneva Conventions, diplomatic couriers cannot be searched while transporting official material.
Bureau of International Crime and Law Enforcement Affairs (INL) -
INL contractors and FSOs help other countries fight transnational criminal and narcotics networks. INL is well-funded.
Bureau of Intelligence and Research (INR) -
A small intelligence unit. They collect information from DOS cables and synthesize insights from them with conclusions from the rest of the intelligence community. Each INR officer specializes in a region or a country.
"The supreme art of war is to subdue the enemy without fighting."
- Sun Tzu,
The Art of War

---
The National Counterterrorism Center (NCTC)
NCTC was established in 2004 to ensure that information about potential terrorist acts could be made available to analysts throughout the government. As a component of the Office of the Director of National Intelligence (ODNI), NCTC is composed of analysts with backgrounds in many agencies and with access to various databases. It prepares material ranging from strategic assessments of potential terrorist threats to daily briefings and situation reports. It responsible for planning counterterrorism efforts.
Headquartered in McLean, Virginia, NCTC was established to bring together analysts from the sprawling US intelligence community under one roof. It collects information on terrorists and their plans, analyzes that information, and warns of potential attacks. Sixteen federal agencies sit side by side at NCTC. The intelligence community must work together to learn from one another here, but this will never happen. As such, execution of goals has always been lackluster. NCTC integrates foreign and domestic analysis from across the community and produces assessments of those threats to inform senior policy-makers and other agencies. It is organized differently due to its small size and focused mandate. It maintains databases of international terrorist identities in a system known as the Terrorist Identities Datamart Environment (TIDE).
NCTC is the central player in a number of task forces and fusion groups. The ODNI's Homeland Threat Task Force, which orchestrates interagency collaboration and keeps senior policymakers informed about threats, is chaired by members from NCTC. Their Interagency Threat Assessment and Coordination Group (ITACG) facilitates information sharing between federal, state, local, tribal, and private partners in coordination with DHS, FBI, and other members of the ITACG Advisory Council. They head the Radicalization and Extremist Messaging Group (REMG), which coordinates members of the intelligence community on identifying radicalization. NCTC's Chemical, Biological, Radiological, Nuclear Counterterrorism Group pools scarce analytical, subject matter, and scientific expertise from NCTC and the CIA.
NCTC Operatives
Intelligence analysts are the core of NCTC. These come from other agencies, usually the FBI and the CIA. In theory, these are terrorism focused. In reality, they are junior or near retired members of their organizations who have little pull or influence. NCTC is seen by other agencies as a place to dump problem employees or send junior analysts who need exposure to interagency processes. NCTC is often staffed by the expendable. In general, leadership likes to staff regional desks with detailees with specific regional experience, but staffing does not always allow this. Often, a detailee from another agency with background in a specific subject or region is assigned to a focus cell or regional desk that simply needs personnel to help with the workload. NCTC leadership suggests that these assignments "broaden the experience" of the detailee.
The Joint Counterterrorism Assessment Team (JCAT) is a blend of first responders (usually deputy-sheriffs and state police) and public safety professionals who volunteer to be trained by NCTC and serve as impromptu terrorism analysts. JCAT members work with federal intelligence analysts, the Department of Homeland Security, and the FBI to research, produce, and disseminate counterterrorism intelligence. JCAT participants provide local insights to federal counterterrorism intelligence. After a year long fellowship, a JCAT officer returns to his or her home department.
NCTC serves as the nation's primary agency for analyzing and integrating terrorism intelligence. They conduct strategic operational planning for operations at home and abroad. It has few true leadership responsibilities outside of sharing information and occasionally spearheading analysis on emerging threat groups. They are inadequately organized and resourced for its missions. It simply doesn't have enough people to sift through all the intelligence produced by other agencies and then refine that data into something useful.
Employees work from cubicles and offices at HQ. Most offices have small travel budgets that allow analysts to travel to their regions of focus. In these cases, the analysts sometimes travel undercover as civilians. Here, they work to gain firsthand knowledge.
NCTC and other terrorism focused departments are poor. It is rare for NCTC detailees to push for NCTC's interests. Many back down when faced with opposition about roles or responsibilities from their home agencies. After all, they still need a soft place to land when their duty concludes. The relationships between NCTC and the CIA's Counterterrorism Center (which prior to 2004, was responsible for performing NCTC's current mission) remains particularly acrimonious. The CT Center regard NCTC as ineffectual, amateurish, and disorganized. NCTC also has issues finding audience for analysis. Since many other agencies are already established, the NCTC must justify the use of its products and reports over something generated "in-house."
Someone had to do it. Someone had to go to the NCTC from your home agency and typically; they drew the short straw. NCTC's job is critical, but it lacks the leadership and motivation to put it all together. Instead, it ends up at a place where people spend a few years in a familiarization tour that feels like they are wasting time. The unspoken reality is that NCTC agents are
expendable.
The daily challenges involve sifting through mountains of data. They have access to an ever increasing number of agency reports and raw data on terrorists and suspected terrorists. NCTC analysts must learn to process a lot of data in a short time. For inexperienced analysts, this is daunting.
CIA and FBI agents see NCTC as superfluous. State or Defense agents see NCTC as an oddity. Other intelligence or law enforcement agencies see NCTC as a roadblock to real work, or the place where middling careers go to die. When rare opportunities come up for agents to shine, they better be ready to take them. NCTC is an agency that advises and recommends; it does not have its own dedicated kinetic operations unit. This undermines the credibility of the organization, since it always has to hand useful intelligence to the CIA, FBI, or SOCOM. It shouldn't be important which agency actually gets the bad guy, but in the age of limited congressional budgets and competing resources, always being on the sidelines hurts.
Example Professions

Joint Counterterrorism Assessment Team (JCAT) -
The most prestigious of the task forces, JCAT sets policy and threat priorities for the intelligence community.
Interagency Threat Assessment and Coordination Group (ITACG) -
ITACG is meant to coordinate intelligence and law enforcement agencies in sharing critical information on high priority groups. While agreements are made inside, the task force has little success in actually getting the information to flow.
Near East Desk, Analysis (NE) -
The NE desk focuses on terrorist threats originating in the Middle East and North Africa, both groups and individuals. It gathers information from the intelligence community and builds reports that it shares with other agencies.
"We are not as important to most people as we are to ourselves. As a matter of fact, we are—to most people—not important at all."
- Mokokoma Mokhonoana
---
The Office of Naval Intelligence (ONI)
The leading provider of maritime intelligence to the US Navy and joint warfighting forces, as well as to national decision makers. Established in 1882, ONI offers particularly strong technical analysis, focusing on the capabilities of foreign military equipment and units. Their budget is classified but estimated to be around $6 billion in the modern day.
Created at the beginning of the Spanish-American War, ONI is the oldest member of the US intelligence community. It is headquartered at the National Maritime Intelligence Center (NMIC) in Suitland, Maryland. A number of divisions and subdivision sit within ONI. ONI's regional offices largely fall under its Maritime Domain Awareness (MDA) mandate, with each regional office tracking and identifying notable sea traffic in its area of responsibility. Technical and policy divisions house many of ONI's mechanical and scientific personnel. ONI's intelligence departments include; Scientific and Technical Intelligence, Maritime Intelligence, Ship Tracking, Counter Piracy, Counter Proliferation and Trafficking, Foreign Naval Analysis, and Fleet Intelligence Support.
The small ONI Police Force (OPF) protects the National Maritime Intelligence Center. While not a true SWAT-equivalent, the ONI Police Force is highly trained and well equipped and can handle many crisis situations. For serious or particularly dangerous events, the ONI Police Force defers to a dedicated federal tactical response police unit such as an FBI SWAT team or HRT.
ONI Operatives
ONI employs more than 3,000 military, civilian, mobilized reservist, and contract personnel worldwide, with analysts, scientists, engineers, specialists, and technicians make up the majority. Over 800 mobilized Navy reservists provide specialized skills such as IT support and mechanical expertise. On the civilian side, ONI is likewise selective in its hiring and because of the prestige of the agency, usually has a large number of qualified analyst candidates. In general, civilians and active duty analysts work side by side, with active-duty personnel providing real-world viewpoints while the civilians provide specialized knowledge.
In house, the Navy refers to ONI as the "Information Dominance Corps." Currently, ONI focuses on the analysis of naval weapons, tracking technology proliferation, early identification of transnational threats to civil maritime operations, counter-proliferation of weapons, and counter-narcotics.
With no case officers, ONI relies on SIGINT and post-operation briefings by operational intelligence agents. Travel is rare. Most ONI work involves poring over digital intelligence, such as recovered cell phone transcripts or satellite imagery of suspicious ships. Rarely, an ONI analysts specializing in a particular subject or group may travel to an embassy or remote site to perform a first-hand interview of a subject-matter expert. In most cases, if ONI needs a report, it tasks naval or intelligence personnel in the field and expects it to be transmitted via classified computer system. ONI agents given the green light travel with a large budget and little oversight.
ONI is well-regarded in the intelligence community and armed forces due to its small size and longstanding reputation. Its limited mandate means it doesn't often step on toes. However, in-house intelligence units in other military branches share a healthy rivalry and sharing information is the exception rather than the rule.
ONI analysts hear the phrase "tip of the spear" a lot. It means that work is used by the guys that get into the middle of the worst situations one can dream up; DEVGRU, other SEALs, Marine Force Recon, and forward-deployed units around the world rely on analysis on insight. Information wins wars. Other intelligence agencies have sweeping mandates; not ONI. They solely identify threats to Navy operations. They keep up with what the Russian, Chinese, and Indian militaries are up to. They are focused on analyzing new technology. When personnel are ordered into harm's way, ONI provides ASAP briefings and analysis. They deconstruct raw intelligence and make it useful for Navy decision makers.
Example Professions

Office of Foreign Naval Analysis (FNA), Nimitz Operational Center -
FNA scrutinizes the capabilities of foreign naval assets like ships, missiles, and aircraft.
Maritime Domain Awareness, PACOM
- The Pacific Command MDA team tracks the naval assets of foreign militaries in the Pacific and Indian Oceans so the Navy knows where those assets are and what they carry and can make logical guesses as to where they are going and why. MDA is particularly interested in tracking foreign submarines.
"It was a symposium of horror and heroism, the like of which has not been known in the civilized world since man established his dominion over the sea."
- The Sinking of the Titanic and Great Sea Disasters
---
The National Security Agency (NSA)
The NSA is on the forefront of technical, electronic, and computer-driven espionage. It is responsible for global monitoring, collection, and processing of information for foreign intelligence and counterintelligence operations. Originating as a unit to decipher coded communications in World War II, the NSA is now one of the largest of US intelligence organizations in personnel and budget. The NSA is part of the Department of Defense but also reports directly to the Director of National Intelligence. While scandals and leaks in recent years have shaken confidence, it remains powerful and influential. Its budget is classified but likely over $11 billion.
Headquartered at Fort Meade, near Baltimore, Maryland, the NSA underwent a major reorganization process in 2017. During this, the NSA merged and rebranded a number of its core directorates. Key ones include the Operations, Capabilities and Research Directorate (O Directorate), the Information Assurance (IA), the Business Management and Acquisition Directorate, the Foreign Signals Intelligence Directorate (S Directorate), and the Engagement and Policy Directorate. The first is responsible for developing and implementing intelligence gathering programs and technology as well as for codebreaking and encoding. The second is responsible for securing systems. The third is responsible for outreach. The fourth is responsible for collecting, analyzing, producing, and disseminating signals intelligence (SIGINT) to partner organizations. The last engages with other government agencies and sets overall policy.
NSA Network (NSANet) is a closed intranet. NSANet is highly secured, consisting of fiber-optic and satellite communication channels, almost completely separated from the public Internet. The network allows NSA personnel access to the agency's systems and databases. Every keystroke is logged, activities are audited at random, and downloading and printing of documents from NSANet are recorded and reviewed by Information Assurance.
NSA Operatives
NSA has a reputation for hiring bookish types. Coders, lawyers, translators, electrical engineers, the like. Alongside a Top Secret clearance, technical certifications, and a successful polygraph, applicants must have at least four years of experience in a relevant field such as network engineering, cryptography, network security, or information assurance. NSA often demands further qualifications including up to three years of experience with the Pentagon's information assurance certification process. NSA employees are law-abiding, though there are a few exceptions. White hat hackers are usually identified by recruiters after run-ins with law enforcement. The NSA does not blackmail a hacker into joining; such recruits are likely to do damage or leak secrets. Instead, NSA works with the hacker to clear their criminal record, pays them well, and gives them the chance to explore their craft against the enemies of the US.
NSA is the lead agency to monitor and protect the federal government's computer networks. They eavesdrop on radio broadcasters, personal communication over the Internet, website activity and browsing history, telephone calls, and others. It secures military, diplomatic, and other confidential information within the government. They are authorized to plant bugs and intercept wireless communication in and outside the US, particularly against foreign nationals. They are limited by the 4th Amendment in how it targets American citizens, however, the PATRIOT Act and more recent legislation gave the NSA broad direction in collecting intelligence on Americans while pursuing terrorism and national security leads. They try to avoid collecting Americans' data, but bulk data gathering means they collect much more intelligence on Americans than it is allowed by law to use.
Unlike the Defense Intelligence Agency and the Central Intelligence Agency, NSA does not unilaterally conduct human-source intelligence gathering. In fact, NSA is prevented by law from engaging in the recruitment of traditional human assets without the approval of the Secretary of Defense. The NSA can recruit assets only under very specific circumstances, usually connected to gaining long-term access to telecommunication nodes. NSA works closely with USCYBERCOM, the Department of Defense's cyber domain combatant command. The Director of the NSA is also commander of CYBERCOM.
NSA's work is focused on computers, not fieldwork. However, travel to domestic and overseas listening stations and NSA facilities is more common than with other SIGINT-focused agencies. Periodic checks on domestic and international field offices, on-site verification of intercepted data, localized hacking, and area familiarization are all likely reasons for an NSA analyst or employee to travel. NSA relies on delicate equipment which must be maintained and repaired. Operatives often use a cover.
The NSA's biggest critics are Congress, the public, and the media. The Wikileaks and Snowden scandals placed NSA under a microscope by legislators. The NSA is under as much scrutiny and criticism as the executive office will allow. NSA employees are instructed that it is illegal to look at a US citizen's data without a court order - but gathering that information is legal. Occasionally, the NSA run into complications with other agencies, particularly the FBI, CIA, or ONI, but this is rare.
NSA agents change the way governments approach intelligence gathering. CIA officers get to play spy, but they are relics. Congress talks up HUMINT, but the old way of cultivating and using assets is highly inefficient compared to what they do. Bulk data collection and filing - everything from cell phone conversations to texts to email - is where the real work of fighting terrorism and national security threats is performed. These days, everything important happens over electronic media. Intelligence is about math and circuits. It's just taking the CIA longer than most to figure this out.
The paycheck starts out good and only gets better. It is nothing like what one could command on the civilian market, but the NSA offers perks and a mission that they cannot find in the private sector. They work with the best in very deep fields. The NSA values intelligence and problem solving. This makes their work environment like a competitive grad school. Morale is usually good, but personal rivalries and one upmanship sometimes leads to bad blood. It's best to just keep your head down and do a good job.
Their whole life is a secret. They are not allowed to talk about their job outside of work. It is not necessarily a secret that they work at the NSA, but they are instructed not to discuss anything but the most basic information about their role. Everything is classified to hell and back. As an NSA employee, they self-selected into their position. They wouldn't have applied for the job if they weren't reasonably sure they would pass the clearance process. Even if legal trouble is what brought them to the agency's attention, their talent, drive, and motivations were enough to muster. They have a strong sense of morality that lines up with the core values espoused by the US.
They spend all day in a SCIF. Security teams go through contents of their desk and wave equipment along the walls and ceiling looking for electronic bugs. They don't get to goof off on the Internet, because they use NSANet almost all the time and it isn't connected to the World Wide Web except on restricted and heavily monitored terminals. That's okay; agents have a driven and work focused personality.
Example Professions

Cryptoanalysis Unit, Operations Directorate -
This unit creates algorithms to defeat foreign encryption.
Tailored Access Operations Unit (TAO), Foreign Intelligence Directorate -
TAO operatives hack into foreign computers to conduct cyber-espionage.
Remote Device Activities Unit, Operations Directorate -
This unit utilizes emerging technologies to design and install clandestine surveillance equipment, as well as to physically recover intelligence that is gathered remotely.
Counterintelligence Investigator, Q Directorate -
An NSA counterintelligence investigator investigates security risks and suspicious activities, audits security practices, conducts background investigations on NSA employees and contractors, and gives weekly security briefings for NSA employees, contractors, and military affiliates. The investigator works often with subject-matter experts from other agencies and backgrounds to prepare briefings on specific threats. A threat briefing could be a private meeting with a senior official or a walk-in staffer who has a concern, a presentation to an entire branch, or a speech to hundreds of NSA industrial partner employees.
"Under observation, we act less free, which means we effectively are less free." - Edward Snowden

---
The Defense Intelligence Agency (DIA)
The DIA is the Pentagon's primary intelligence agency and the chief rival to the CIA. They focus most of their analytical and clandestine activities on support to the military. They cover everything from foreign leader intent to medical intelligence, scientific advances, and foreign economic infrastructure. They do not typically conduct operations within the US, but may operate in support of other intelligence and law enforcement agencies on a case-by-case basis. Their budget is classified, but estimated to be over $2 billion in the current day.
Nearly 17,000 people work for the DIA worldwide, headquartered at Joint Base Anacostia-Bolling in Washington, DC. They are organized into separate directorates, each with a specific mission. The Directorate for Analysis (DI) reports on key foreign military forces and leaders based on intelligence gathered by other directorates and the Secret Intelligence Centers in each branch of the military. The Directorate of Operations (DO) carries out covert intelligence collection operations in conflict zones and against hostile foreign governments. The Defense Clandestine Service (DCS) deploys expert teams of case officers, cultural and linguistic specialists, and interrogators to gather HUMINT. The Defense Cover Office (DCO) creates false identities and facilitates access. The Directorate for Science and Technology (DT) serves as a hub for the DIA's highly specialized technical assets and personnel. The Defense Attache service (DAS) is composed exclusively of active-duty military officers operating out of Defense Attache Offices (DAO) within US embassies. These liaise with foreign militaries and collect intelligence.
DIA Operatives
Intelligence collection and analysis are the aim of the game. Within the collections sphere, DO case officers and DCS operatives recruit human assets to provide insights into some aspect of a foreign military. They operate much like their CIA counterparts, placing bugs or wiretaps. DI refines raw intelligence into reports for policy-makers. Writing is the analysts' key ability and those being able to distill information into summaries are likely to go far. Defense attaches are part diplomat and part intelligence collector with a wide mandate. Their status as a DIA employee is not a secret. They are the primary military advisor to the ambassador and embassy team.
The worldwide mandate of the Department of Defense extends to the DIA, demanding that it track threats to the US and its military. Employees are termed as expeditionary workforce and are budgeted accordingly. The workforce is deployed to conflict zones, areas of emerging threats, combatant commands, US embassies, and allied military bases. Securing approval to travel is easy. Oversight is professional but diligent.
Competition between the CIA and the DIA runs deep, working at cross purposes while trying to recruit the best assets. Each see itself as the premier member of the intelligence community. The DIA also runs into conflict with ONI and other service branch intelligence bodies. The organizations often report on the same issues, but conflict and resentment are common. The DIA can pull rank on ONI, which will insist that it can better serve.
The DIA may look like a civilian organization, but it is very much apart of the military. Civilians must conform to military standards. They don't salute, but they need to understand rank and jargon. They need to have familiarity with all of the service branches. No one expects them to be an expert, but they are expected to get the basics right. HUMINT collectors and case officers provide serve among the best-in-class professionals on the front lines of the nation's defense. They are expected to immerse themselves in foreign cultures and to take initiative. They speak multiple languages, analyze global events, and make an invaluable difference to national security. They have wide latitude to get the job done. Work is empowering and their position commands respect and deference. However, it is unforgiving. Results are expected; failures will bench agents for life. Until then, they are the center of attention and their work is valued.
Example Professions

Defense Clandestine Service (DCS) -
Well trained and versatile agents working overseas, these folks gather intelligence on foreign militaries. DCS operatives train alongside CIA spies and paramilitaries at "the Farm" and are expected to work closely with SOCOM and other special operations forces when kinetic operations are ordered.
Directorate for Analysis (DI), Americas Division -
Provides research and analysis on the militaries of Central and South America as well as the Caribbean. Because of regional proximity, the Americas Division pays the closest attention to the US. Many analysts come from humanities backgrounds.
Defense Attache (DATT) -
A DATT leads a Defense Attache Office, which does a bit of everything. They gather and report intelligence, recruit assets, and represent the US military to a foreign government.
"The only defense against the world is a thorough knowledge of it."
- John Locke,
Some Thoughts Concerning Education
---
The National Geospatial-Intelligence Agency (NGA)
NGA is a combat support agency under the Department of Defense. It collects, analyzes, and distributes geospatial intelligence (GEOINT) in support of national security. They provide maps and targeting documents for strikes against enemy locations and military units. As an intelligence agency, NGA uses imagery intelligence (IMINT) to create strategic briefing documents, atlases, and battle damage assessments. Their budget is classified, but estimated to be over a $5 billion in 2015.
Headquartered at Fort Belvoir outside Washington, DC, NGA employs around 14,500 personnel including a mix of engineers, technicians, analysts, and mapmakers. The Source Operations and Management Directorate (S Directorate) facilitates the acquisition of IMINT and measurement and signature intelligence (MASINT). Its personnel are experts in technologies that peer into hidden corners and denied locations, including underground and undersea. The Analysis Directorate (A Directorate) uses the source material acquired by S to assess facilities and locations that catch NGA's attention. The Directorate of Military Support (MS Directorate) is the primary liaison to the various branches of the military.
They have a strong interest in civilian technology, with two directorates focused on innovative technologies. NGA Research invests in emerging technologies found in the private sector. Particularly, radars, automation , electromagnetic detection, and cyber and anticipatory analytics. Its scientists and engineers closely monitor promising tech startups and academic research programs. The Xperience Directorate (X Directorate) designs user interfaces and graphical presentations so non-specialists can understand NGA's analysis. Its personnel tend to have strong networks in the tech industry and academia.
NGA Operatives
Personnel are experts in aeronautical analysis, cartography, geospatial analysis, imagery analysis, marine analysis, the physical sciences, architecture, computer and telecommunication engineering, and photography. Geospatial analysts are trained to analyze the most minute details of data. They produce reports that cover everything from the number of armored vehicles parked at a military depot to the exact location of ventilation shafts or sensor arrays at a supposedly hidden facilitiy. The other disciplines work with NGA's analysts to draw logical conclusions from the vast amounts of data.
NGA covers a wide range of intelligence, from tactical details to estimating crop yields in foreign countries. Typically, they work in conjunction with other military personnel. They work closely with civilian agencies to assist with disaster recovery by providing up-to-date maps of affected areas and security planning for important national events.
Despite the worldwide nature of NGA's work, travel is rare. Analysts focus on digital and electronic data. Sometimes, senior members of a team or project travel to a partner agency or to a civilian partner for consultations. NGA's travel budgets are low and use of those limited funds comes with scrutiny. However, the NGA has a good reputation for cooperation with other agencies. It has strong relationships with the Air Force, NRO, NSA, NASA, and SOCOM, all of whom provide images to be analyzed.
NGA provides an interesting, fast-paced, and demanding work environment. It is staffed mostly by intellectuals with advanced degrees in esoteric disciplines. Morale is high as most people feel fortunate to have found a well-paying job that allows them to indulge their passions. NGA is watching and analyzing all major data, even things that don't make the world. Agents get to see the events of the world up close from the comfort of their cubicle. They set the tone for further research from other organizations. In a very real way, their assessment of a situation set the standard by which the other intelligence agencies react.
NGA analysts are the first line for discovering the weird and surprising. NGA operatives are well placed to identify unnatural incursions before anyone else. Working relationships are collegial and they have little problem asking colleagues for help. There is no unhealthy competition at NGA. There is one downside; many of the employees and managers are ex-military with no experience in private industry, academia, or not-for-profit work. The culture is heavily influenced by military training styles. It is common for a manager or team analyst to yell at the top of their lungs to "inspire" them to work longer, faster, and harder. Civilians either adapt to this or keep their head down.
Example Professions

InnoVision Directorate (I) -
InnoVision researchers explore new ways to gather and use intelligence, particularly in creating expert or predictive systems.
Analysis Directorate (A) -
Analysis creates detailed reports about imagery and intelligence and uses that data for predictive modeling.
"God created war so that Americans would learn geography."
- Mark Twain
---
The National Reconnaissance Office (NRO)
NRO builds secret satellites used by the Pentagon and the intelligence community to monitor the world by collecting IMINT, SIGINT, and MASINT. Unlike many combat-support agencies, NRO's contributions to national security occur long before a conflict or crisis breaks out. The US relies on NRO's satellites to monitor threats and to provide early warning of potential attacks. With a workforce of only around 3,000 military and civilian staff, NRO relies heavily on civilian contractors with specialized skills and experience to integrate technically sophisticated and ultra-fragile components in billion-dollar satellites. Their budget is classified, but likely over $10 billion in the current day.
NRO was secretly created on September 6th, 1961 with the purpose of overseeing all satellite and overflight recon projects. The existence of the organization was declassified in 1992. The NRO continues to perform its sacred mission.
The Advanced Systems and Technology Directorate (AS&T) coordinates NRO's research and development of new sensing and communications technologies. The Imagery Intelligence Systems Directorate (IMINT) seeks to improve the resolution and clarity of images picked up. The Signals Intelligence Systems Directorate (SIGINT) refines the technologies needed to intercept electronic signals worldwide, including the ability to eavesdrop on protected signal channels. The Communications Acquisition and Operations Directorate (COMM) ensures that NRO's own comms remain secure and reliable. Missions Operations Directorate (MOD) operates and reports on NRO's satellites and ground support systems. Systems Operations (SO), the Office of Space Launch (OSL), and the Ground Enterprise Directorate (GED) all support the launch and maintenance of NRO's satellites and space-borne data arrays. Other offices and directorates provide support for the operational directorates.
NRO Operatives
The NRO is jointly staffed by members of the military, the CIA, the NGA, the NSA, and civilian personnel. These detailees usually spend at least two years with the NRO. More than half of NRO's employees are contractors with many key analyst and technical positions filled by contractors like SAIC and Booz Allen Hamilton.
The NRO designs, builds, launches, and maintains America's intelligence satellites. They play a crucial role in global communications, precision navigation, early warning of missile launches and potential military aggression, SIGINT, and near real-time imagery to support counterterrorism. Satellite use is in high demand across the government and NRO prioritizes requests for the use of satellites with its partner organizations. NRO systems are often the only collectors able to access areas of interest. Data provides unique information and perspectives not available from other sources. They monitor weapons of mass destruction, develop accurate military targeting data and damage assessments, support international peacekeeping and humanitarian relief operations, and track criminals.
There are few reasons for an NRO agent to travel on duty. Travel draws considerable scrutiny, travel really only for briefing partner organizations or to recruit at a contractor headquarters. Technicians and engineers have an easier time traveling to support systems. If a remote ground tracking facility goes dark, NRO specialists travel quickly to the site and make the necessary repairs. NRO's technical and specialized role and its willingness to share means it generally well-received.
NRO agents say goodbye to the sun. Information security and Internet protocols are top priorities. They are constantly reminded that they have no right to privacy while at work and they know security people review everything they do. They must be vigilant about what they are doing in case anything looks askance. The NRO is seen as a desirable job for intelligence agents. Detailees have their homes remain supportive and management keeps them as much in the loop as they want. Full-time NRO employees thank their lucky stars that partners send the best in the business to help. Morale is routinely high.
Demanding and thorough, the job is however open to creativity. Offices and cells constantly work to upgrade the quality and readability of their data and analytical products, exploring non-standard ways of presenting their findings. For decades, NRO has maintained a small wargaming office to explore the ways that is imagery and electronic data can best be used.
Example Professions

Imagery Intelligence Systems Directorate (IMINT) -
IMINT is the heart and soul of NRO, bringing together capable visual analysts and dedicated engineers to improve the intelligence produced by satellites and drones. Most IMINT detailees are from the Air Force and NASA.
Advanced Systems and Technology Directorate (AS&T) -
AS&T develops groundbreaking and extremely classified technologies and applies them to gathering remote intelligence. Members of AS&T work closely with academia and the corporate world, not discriminating against revolutionary technologies no matter where they come from.
"Do good by stealth, and blush to find it fame." - Alexander Pope, An Essay on Man