Post by Kentucky on Aug 6, 2019 3:31:08 GMT
The Scoop
Research and development. R & D. The backbone of industry, advancement, science, and the future. These are some of the smartest men and women in the world, working to further technology one step of the scientific method at a time. Scientists, engineers, and doctors all reside here. In this section, we'll discuss these top minds at the National Aeronautics and Space Administration (NASA), the Defense Advanced Research Projects Agency (DARPA), and the National Nuclear Security Administration (NNSA). Special thanks to Delta Green: The Complex for the following information. Without further ado, we'll begin with The National Aeronautics and Space Administration, or NASA.
---
The National Aeronautics and Space Administration (NASA)
NASA is the US government's leader in civilian space and high-atmosphere operations. They are also a leader in developing aerospace technologies, engineering high-stress materials, astrophysics, environmental and atmospheric research, and robotics. America's astronaut and space flight programs are all operated by NASA. While its mandate is limited, it commands respect in the sectors it is involved in as well as with the American public. Its budget is $1.8 billion in the modern day.
NASA's is headed by the administrator, who serves as the senior space advisor to the US president. It is headquartered in Washington, DC and provides guidance and direction to facilities around the world. It is divided into a series of directorates. These encompass mission-related responsibilities, like the Human Exploration and Operations (HEO) Directorate and the Mission Support (MS) Directorate, as well as the directorates attached to each facility. The agency distributes operational missions and research priorities to its many facilities. For example, unmanned observation missions in Earth's orbit are managed by the Goddard Space Flight Center (GSFC). The Jet Propulsion Laboratory (JPL) handles unmanned interplanetary missions. The Armstrong Flight Research Center (AFRC) tests and evaluates newly designed aircraft and supports a number of classified projects like advanced stealth technology and experimental propulsion systems. The Johnson Space Center (JSC) houses mission control and is the lead on the International Space Station (ISS). The Kennedy Space Center focuses on human space flight and major launches. NASA also operates a SWAT equivalent in the form of the Kennedy Space Center Emergency Response Team (ERT). The ERT patrols the KSC grounds and protects the facility from intrusion.
NASA Operatives
NASA employs 18,000 members of the civil service and 40,000 contractors. Many workers are scientists and engineers as well as people with business degrees to operation finance departments, office administration specialists, and technical writers. NASA employs medical doctors and lawyers in specialized capacities as well. There is a team approach to all projects. Program managers and members of other output oriented careers are of high value here, as well as creativity and initiative. ERT members are usually recruited from other SWAT equivalents or are retired special operatives. They train in vertical environments (such as launch gantries) as well as the selective use of force around volatile chemicals and sensitive equipment.
The most high-profile work done by NASA includes putting astronauts and satellites in orbit, conducting scientific research, and launching deep space missions to probe and explore the solar system and beyond. In addition to these major missions, NASA's mandate includes practical and theoretical research and providing resources to promote and advance science education.
Official travel is rare and constantly scrutinized. Personnel with important or in-demand skill sets, such as advanced engineering, are an exception. They can expect to consult and travel regularly to other NASA centers or other space organizations. Other travel may include observation facilities or similarly mandated organizations like the Air Force or National Reconnaissance Office (NRO).
Due to similar mandates to explore the practicalities of space, NASA must maintain a close relationship with the National Geospatial-Intelligence Agency (NGA), the NRO, and the Air Force. This sometimes leads to areas of friction when funding for projects is in question. NASA's mission to learn to utilize and exploit space must be underscored by the practicalities of improving humanity's understanding of the Earth. This means the biggest critics of NASA are found in Congress, many of whom see NASA's mission as a waste of taxpayer money. NASA is constantly struggling to prove its worth to Congress and the public and justify its expenditures.
However, NASA employees feel like they won the lottery. They aren't paid nearly as well as their civilian counterparts, but they get an enormous satisfaction working at NASA. Their offices are filled with smart people, many of whom are very friendly. The equipment they work with are cutting-edge, decades ahead stuff at other organizations. NASA forces teamwork. The project is what gets recognized, not the individual. If the project succeeds, the team is lauded. If it fails, it is on the team leader. Too often projects are cancelled right out from under the people working on them due to the whims of some politician or bureaucrat in DC. This is much more demoralized than a failed project; at least NASA learns from a failure.
Science, engineering, and math are an employee's tools. The top priority is always safety, however. Funding is always precarious and when projects do fail, they do so in spectacular, expensive fashion that brings in Congressional inquiry. NASA personnel are detail-oriented. Check your work, re-check it, check it again, and then check someone else's work. Failsafes and redundancies are the name of the game. A common phrase between colleagues is "Sweat the small stuff." It is better to get it right than to do it quickly.
Example Professions

Kennedy Emergency Response Team (ERT) -
Covers SWAT action at the Kennedy Space Center as well as crowd control and VIP protection. ERT operates its own helicopters and is practiced in vertical insertion and rappelling.
Space Communications and Navigation (SCaN)
- Part of HEO, Space Communications and Navigation serves as the program office for all of NASA's space communications activities. SCaN manages and directs the ground-based facilities and services provided by the Deep Space Network (DSN), Near Earth Network (NEN), and Space Network (SN).
Armstrong FRC Flight Research, Test and Engineering Directorate (FRTE)
- FRTE employs some of the most creative and intelligent aeronautical engineers and systems professionals who develop experimental and next-generation aircraft. Stealth technology was partly born here.
Astronaut Corps Pilot -
Anywhere from 5,000 to 18,000 people apply for the space program annually. Fewer than 10 are accepted and make it through astronaut training. Even fewer are certified pilots and tapped to operate spacecraft and machinery in space as commanders, pilots, flight engineers, or payload commanders. They are as elite as they come.
Project Orion Management (Orion) -
Part of HEO, they oversee the design, development, and testing of the next-gen Orion spacecraft which will carry astronauts into space.
"Not just beautiful, though--the stars are like the trees in the forest, alive and breathing. And they're watching me."
- Haruki Murakami,
Kafka on the Shore

---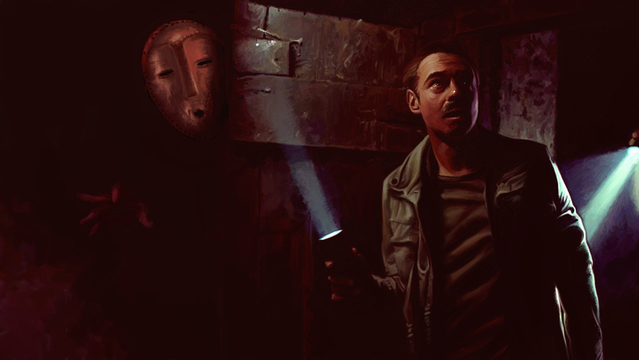 Defense Advanced Research Projects Agency (DARPA)
DARPA is a sub-agency of the Department of Defense. It is responsible for the development of technology for the US military, independent from other military research and development bodies and reports directly to the Assistant Secretary of Defense for Research and Engineering. It is a research funding agency. It does run its own labs, rather contracting with companies, universities, and other agencies to conduct research. These projects have influenced many non-military fields, such as computer networking (the Internet), phased-array radars, infrared imaging, composite materials, voice recognition software, autonomous vehicles and robots, high-energy lasers, and graphical user interfaces for computers. Its budget is currently almost $3 billion.
An organizational oddity with low personnel count and a high budget, DARPA is headquartered in Arlington, Virginia. The aforementioned ratio allows DARPA to explore the most cutting edge technologies. Its technical specialists and program managers fund and oversee hundreds of projects. It does not conduct the bulk of its own research nor its own testing. Instead, employees oversee projects that performed at civilian or academic organizations. In essence, it identifies interesting ideas, assigns a program manager to lead the project, competes out the project to see what organization or institution is willing to explore that technology, and then funds the project generously. If the project yields practical results, it is transferred to the Department of Defense. Projects usually have a finite amount of time; three to five years on average.
DARPA operates at least six program offices and a number of support offices at any given time, all of which report to the DARPA director. These offices tend to change name and focus over the years.
DARPA Operatives
DARPA comprises about 220 government employees in six technical offices. Those include nearly 100 program managers, who together oversee around 250 research and development programs. DARPA goes to great lengths to identify, recruit, and support exemplary leaders. It wants extraordinary individuals at the top of their fields and are hungry for the opportunity to push the limits of their disciplines. Project leaders have robust budgets an a free hand to see each program to its conclusion. DARPA benefits from specially legislated statutory hiring authorities and "alternative" contracting methods, which allow it to recruit innovators who might not fit in a traditional US government bureaucracy. Project leaders are helped by support personnel who make up DARPA's bureaucracy and institutional memory. Support personnel fall into two categories, SETAs and SMEs. SETAs, or scientific, engineering, technical, and administrative personnel, are DARPA's administrative staff. SMEs, or subject matter experts, act as technical consultants. They stay with DARPA for significantly longer periods of time than project leaders, who typically stay for no more than five years.
DARPA's mission is to make pivotal investments in breakthrough technologies for national security. It reaches for transformational change instead of incremental advances. It does not perform its alchemy in isolation; it works within an ecosystem that includes academic, corporate, and governmental partners.
DARPA employees are mostly office bound. When they do travel for official purposes, it is in support of a project, usually in a site visit to see firsthand how a program part is developing. At later stages, practical testing inevitably draws project leaders to the test facility. The budget for travel is lax compared to other agencies. However, its leaders prioritize operational security and protection of trade secrets. The leadership does not want the media or research think tanks to see the results of a project until it has been vetted for public display.
DARPA rarely runs afoul of other organizations. Resentment is more likely to arise between DARPA and the organizations from which it poaches project leaders and technical staff. These employees are often highly paid innovators in their fields and their home organizations are sometimes reluctant to give them up, even for a limited time. The leadership of DARPA is often cautious about how it reveals its more off the wall projects. It does not want to raise the ire of legislators who might see the type of experimenting it promotes as too "out there." Even in its successes, DARPA is quiet in claiming credit in order to maintain a low profile.
DARPA wants technical and scientific innovators, visionary academics, think-tank researchers, engineers, and traditional scientists. At DARPA, there is a constant ticking clock. Projects come and go, but the pressure to get more done is always there. They work with smart people who are focused and driven; this can lead to huge egos and short tempers but also amazing results that push the possible, practical boundaries. Project leaders are fish out of water. They walked into a bureaucracy that is well established, were handed impressive funding, and pushed out of the nest. They make up the parameters for success as the project develops. They are smart and they get things done and this project may be the best opportunity to prove a pet theory. Their goals are clear; push their idea as far as it will go before the clock strikes twelve. The support staff are smart and helpful and they have clearly worked with confused project leaders before and are more than willing to help. This support staff includes private contractors and military personnel, some being full time employees. They need to be open minded and willing to work through paperwork obstacles that otherwise might slow down or derail a promising project.
Example Professions

Tactical Technologies Office (TTO) -
TTO pushes the boundaries of traditional military technology such as weapons, vehicles, and body armor. Want to see if a military exoskeleton is viable, a new super-light material is strong enough to handle combat, or man-portable lethal lasers might work? TTO is that office.
Microsystems Technology Office (MTO)
- This office seeks practical applications for discoveries in quantum physics. It uses newly discovered particles in detection processes and explores the boundaries on increasingly small and exotic power sources.
SME Technology Contractor -
These people are contracted by DARPA to provide technical and computer support for a project. SME personnel are usually specialists in their fields.
"Throughout history, people with new ideas—who think differently and try to change things—have always been called troublemakers."
- Richelle Mead,
Shadow Kiss

---
The National Nuclear Security Administration (NNSA)
The NNSA is apart of the Department of Energy (DOE). NNSA maintains and improves the safety, reliability, and performance of the United States nuclear weapons stockpile. It is also responsible for many nuclear non-proliferation, counter-terrorism, counter-proliferation, and radiological emergency response efforts, and for the nuclear reactors aboard US Navy ships. Their budget is approximately $12.5 billion in the current day.
The NNSA operates specialized facilities at Los Alamos National Laboratory, the National Ignition Facility at Lawrence Livermore National Laboratory, the Dual-Axis Radiographic Hydrodynamic Test Facility, and the Z-Pulsed Power Facility at Sandia National Laboratory. Because international legislation prohibits nuclear detonations even for scientific research, NNSA uses an array of supercomputers to run simulations and validate experimental data. They are divided into a series of offices which manage aspects of the strategic use of nuclear power. The Office of Secure Transportation (OST) provides safe and secure transportation of sensitive materials. OST is responsible for the safe and secure transportation of all government-owned, DOE or NNSA controlled nuclear materials. Shipments are transported in special containers and are escorted by armed courier agents.
The Office of Defense Nuclear Nonproliferation (ODNN) works to secure and dispose of nuclear and radiological material as well as related weapons of mass destruction technology. The Naval Nuclear Propulsion Program (NNPP) provides design, development, and operational support for the Navy's aircraft carriers and nuclear submarines. The Office of Counterterrorism and Counterproliferation (OCC) sponsors academic research into "threat devices" and foreign nuclear weapons. The Office of Defense Nuclear Security (ODNS) designs and implements programs to protect the US from hostile nuclear weapons.
NNSA Operatives
NNSA focuses on engineers and scientists with nuclear or physics specializations. Employees are expected to join with established bona fides in nuclear science or engineering. Bureaucrats and support staff make up a large percentage of the NNSA's ranks as well. The workforce has a reputation as a particularly rigid "old boys network." This is a result of low turnover, particularly at the highest ranks. New employees, many of whom hold multiple advanced degrees, often find it difficult to get promoted. OST employs about 350 courier agents to escort specially designed aircraft and tractor trailers to transport nuclear material. They seek ex-special forces as courier agents, who may be called upon to use deadly force to prevent the theft, sabotage, or takeover of protected materials.
The NNSA's primary mission is the security and effectiveness of the US' nuclear weapons stockpile. Part of that is protecting the public by providing expertise on radiological detection and emergency response. They may declare a temporary National Security Area (NSA) which gives DOE and NNSA administrative control of the area and ensures NNSA is the lead agency. The declaration of an NSA must be approved by the Office of the President shortly thereafter and always draws the attention of the media.
They are ready to deploy a variety of emergency response assets in the event of a suspected nuclear incident. Outside of these specialized teams, most NNSA employees work in technical or support roles that rarely require travel. For most, the best chance to travel on official duty is to become competent or senior enough to be selected for a deployable team (such as a NEST) and then travel as part of an exercise.
The NNSA can co-opt from personnel from throughout the DOE, as well as request law enforcement or military personnel. These ad-hoc task forces are usually created under the auspices of the aforementioned Nuclear Emergency Support Team (NEST). A NEST task force includes select NNSA personnel from multiple offices and competencies and provides technical assistance to other federal agencies in incidents that involve nuclear materials. A NEST deploys alongside federal agents or military personnel to assist in identifying, characterizing, rendering safe, and disposing radioactive devices. NESTs vary in size from a five-person technical advisory team to a deployment of dozens of scientists and medical personnel. NEST personnel are ready to deploy at all times and have a small number of dedicated transport and detection craft to facilitate rapid travel.
A NEST is organized into three elements; a Nuclear/Radiological Support Team (NRAT), a Search team, and a Joint Technical Operations Team (JTOT). NRAT has domestic and foreign support teams which deploy from Washington, DC to advise local authorities and collect preliminary information for follow-on groups. The Search team deploys specialized equipment to find a radioactive threat device. JTOT deploys specialized technical capabilities, instruments, and people to render objects safe, analyze them, and dispose of them. The JTOT teams include DOE scientists and technicians and explosive ordnance disposal (EOD) experts.
The Office of Secure Transportation maintains a fleet of more than three dozen armored, custom-built "safe and secure trailers" (SSTs) which are operated and staffed by courier agents. These are tractor trailers designed to carry large amounts of nuclear material safely. They have sleeping berths and hold at least four armed couriers. During a convoy run, an SST is escorted by at least two armored SUVs, each carrying at least three armed couriers. To get SST convoys to their destinations as quickly as possible, SSTs are directed to travel at maximum legal speed with minimum stops. Local law enforcement is usually informed in advance of the arrival of a convoy. On a convoy run, couriers are no-nonsense and quick to deploy their weapons no matter how innocuous a situation seems.
There is a wide disconnect between how the leadership see the agency and how outsiders view it. They have developed a reputation of being aloof and snobbish when working with other DOE partners. Other federal agencies see the NNSA as a "two-martini lunch" in their work environment. This leads to a reputation for completing projects late and being less effective than it should. The biggest area of friction is within its own ranks. The old-boy network regularly leads to frustrated lower and mid level employees who enjoy their work, but see little chance for advancement. Morale is not strong and leadership is oblivious.
NNSA personnel are highly educated and have a strong work ethic. They could have taken better paying jobs, but they want to work on the practical side of nuclear issues and there is nothing more interesting than the security implications of nuclear material. Work is exciting and highly technical. Let the guys in the private sector work the crazy-long hours and wade through corporate subculture. You get to work on your passion and get home at a reasonable hour. The organizational culture of the NNSA however leads something to be desired. A PHD in a highly technical field isn't enough to get noticed when everyone else has one. Worse, promotions seem to be based on who you know and under the table favors more than actual merit. If not for the fact that there is no other job like theirs that offers the personal time they need, they probably would have left years ago.
Example Professions

Office of Secure Transportation Courier Program (OST/Courier) -
Courier agents escort nuclear materials. They are instructed to not allow anything to take control of the "goodies."
NEST Search Group (NEST/S) -
Their day job is as a scientist or medical professional. When there is suspected nuclear "threat devices" in the area, they are called upon to staff the Search Group.
Joint Technical Operations Team (NEST/JTOT) -
When a suspected nuclear or radiological weapon or threat device is located, the JTOT is brought in to evaluate and neutralize the danger. JTOT works closely with the FBI to deploy trained personnel such as explosives ordnance disposal techs.
"Have you noticed," said John, "how countries call theirs 'sovereign nuclear deterrents,' but call the other countries' ones 'weapons of mass destruction'?" - David Mitchell, Ghostwritten